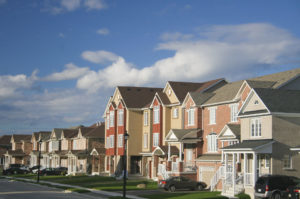 Less than one month into 2017, and there are already signs that this year may be a great year to become a homeowner.
In California, there is an Assembly Bill (AB-198) that has been proposed and will be discussed in the coming months that will allow "first-time home buyers" to deduct certain amounts they expend during the acquisition of a principal residence.
The Bill, if passed, will introduce Section 17206.2 to the California Revenue and Taxation Code. This section will allow certain Californians to deduct "qualified home-buying expenses" paid or incurred during the one year period prior to the date of the purchase of the home.
Qualified homeowners will be permitted to deduct expenses that include, but are not limited to, closing costs, notarization fees, and home inspection fees; however, taxpayers will not be permitted to deduct the amount of any down payment made to acquire the home.
In order to qualify for the proposed deduction, the taxpayer or the taxpayers spouse must not have owned a principal residence during the previous three years, and must use the home as his or her primary residence for two years following the purchase.
Given the wording of this proposed section, it appears that certain taxpayers that have previously owned their own homes, but lost their homes during the Recession, may be given a second chance to become homeowners again, by taking advantage of the deduction.
If passed, this Bill will certainly be a relief to some Californians that were hit hard by the Recession, especially after Governor Jerry Brown has vetoed two laws that would have afforded certain persons who lost their homes some relief from being taxed on the "phantom income" generated by the discharge of debt following foreclosure.
Here at Cardin & Company, A.P.C., we are always following the latest developments in State and Federal tax laws, and are here to make sure you take advantages of all deductions and credits you may qualify for. Give us a call today to set up a consultation for tax planning or tax preparation.