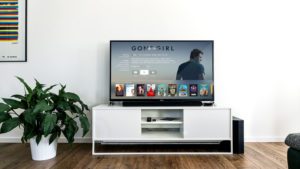 In Fall of 2016, certain cities in California caused outrage amongst Californians by publicizing the fact that they were considering imposing a tax on Internet video streaming subscriptions. This so-called "Netflix Tax" could take the form of a sales tax, or be imposed as a utilities services tax, much like cable users pay each month. These taxes would extend to subscription users of services like Netflix, Amazon Prime, HBO Next, and Hulu.
To the relief of some taxpayers, a young legislator from the 54th Assembly District, Sebastian Ridley-Thomas, age 29, has proposed a new bill that will be considered by the State Legislature. The proposed bill, AB 252, was introduced on January 31, 2017, and will institute a statewide ban that would prohibit any city or county from imposing taxes, in any form, upon such services.
The bill proposes a ban that will last until January 1, 2023; if passed, the legislature could always vote to extend the duration of the ban. The bill argues that the "promotion of uniformity in access throughout the state to video streaming services is a matter of statewide concern, and therefore, is not a municipal affair".
While the bill is a step in the right direction, and if passed, will bar cities and counties from seeking to reinforce their revenue as more and more taxpayers switch from traditional utilities like cable to video streaming services, it does leave open the possibility for a state levied tax on the same services.
If you support the ban, you should contact your local assembly member today, to express your support.