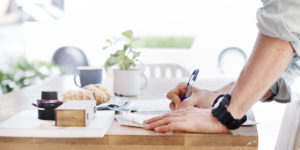 If you have not yet filed your 2016 tax returns, Cardin & Company is here to help you. Cardin & Company has been preparing taxes in San Diego County for more than 20 years, and with our offices conveniently located a stone's throw from the I-5 in Carlsbad, we are just a short drive from anywhere in the County.
But if you are like many taxpayers, and simply cannot spare the time to drop off your documents in person, and are concerned that mailed documents will not be received in time, fear not! Our services also feature a client portal, which allows our clients to submit documents directly to our staff accountants securely over the internet- no appointment required!
Julie Cardin, the founder of Cardin & Company, is a former IRS agent, who knows the ins and outs of the tax code, and can make sure that you maximize your deductions while avoiding common pitfalls that can trigger a costly audit! She is a Certified Public Accountant (C.P.A.), and also an attorney, and has represented clients in numerous audits.
Cardin & Company has a staff consisting of attorneys and accountants, and can assist you with any of your tax preparation or representation needs. Whether you are seeking tax preparation services, had questions regarding tax planning, or need help with an IRS or state tax audit, Cardin & Company is your full service tax firm conveniently located in North County San Diego. So give us a call at (760) 434-1040 to see how we can help you today!